100%
SATISFACTION
GUARANTEED
Driveways Essex
We are driveway contractors that work throughout the region of Essex that specialise at constructing new driveways using block paving, resin bound, asphalt, gravel and more. Free estimates.
GET A FREE ESTIMATE >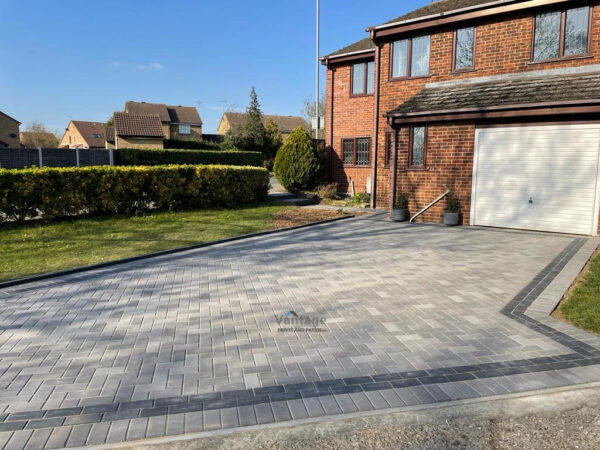 Driveway Installers Essex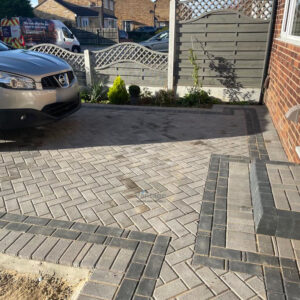 Our driveway contractors in Essex provide a comprehensive installation service for constructing new driveways. Our surfacing options include block paving, asphalt, gravel stone, resin bound and concrete, with each driveway built to the highest of standards.
We use only our team to ensure each new driveway in Essex is handled according to industry specifications, from deep excavations to fitting a new solid base of Type 1 MOT foundation and using drainage systems to comply with SUDS regulations.
At Vantage Drives and Patios LTD, we can build new driveways, replace older driveways or transform an existing driveway with affordable options on block paving in Essex, resin driveways, tarmac and asphalt, gravel driveways and more.
Our options for constructing driveways include the following:
Asphalt driveways
Gravel
Block paving
Tegula
Concrete
Resin bound
Dropped kerbing
and more ...
Along with our services for installing or replacing your driveway, we offer a service for dropping the kerbs at the entrance to your driveway or widening the entrance to your home.
You can read more about our individual driveway surfacing choices by viewing our tarmac contractors in Essex or our block paving installers in Essex.
To learn more or to book a free no, obligation from our driveway contractors in Essex, call Vantage Drives and Patios LTD on 01245 526121 or visit our contact page to request a free call back.
| Service | Service Options |
| --- | --- |
| Driveway Installations | Driveway construction, driveway replacements, resurfacing driveways, extensions, driveway aprons in Essex |
| Driveway Extensions | We can extend any styled driveway, convert front gardens, create new paved aprons, drop kerbs and more in Essex |
| Driveway Repairs | We can repair any type of driveway including paved driveways, tarmac, asphalt and concrete driveways |
The Number One Driveway Company In Essex
Our services include driveway installations, extensions, repairs and resurfacing
Choose A Driveway Service To Learn More
Why Choose Vantage Drives and Patios LTD
Finding the right driveway company – especially if you don't know who to trust, can be difficult. Here are a few reasons why you should trust our contractors with your driveway in Essex.
Registered Company
All Work Guaranteed
Trained Team
Unbeatable Value
No driveway replacement or renovation is too large or small for our driveway contractors in Essex. We pride ourselves on offering an unbeatable installation service.
Schedule Your Free Quote Today!
There is no reason to wait - get a free driveway estimate in Essex for your home quickly at no cost to you.
OR CALL 01245 526121