Patio Slabbing Essex
Get a free quote from our patio slabbers in Essex for installing patio slabbing at your home. We provide multiple design and style options to choose from with all the work carried out by our own team.
GET A FREE ESTIMATE >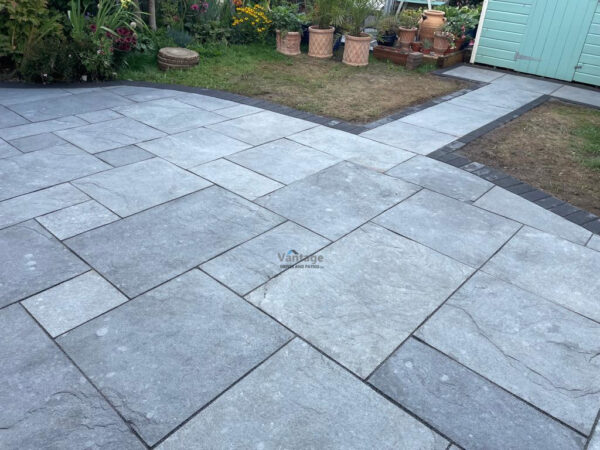 100%
SATISFACTION
GUARANTEED
Patio Slabbing Installers Essex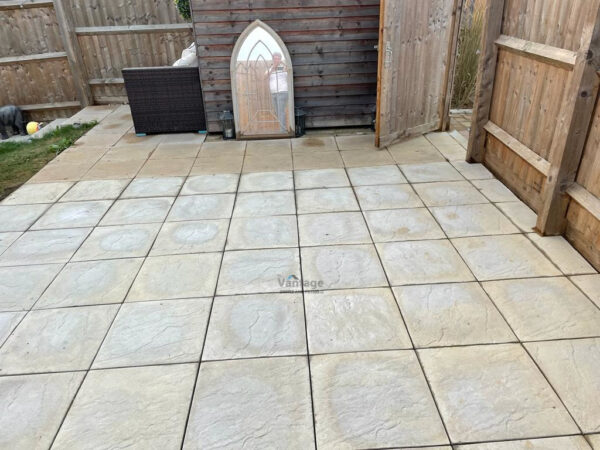 We provide patio slabbing services in Essex for building new patio or garden areas stylishly and affordably. We are experienced, registered patio contractors that service a wide region in Essex.
Call us today for a free visit; we will go through your patio or garden area and provide options on standard flagstones from Marshalls, Bradstone and Barleystone to using riven and concrete slab styles.
We can help you pick a style and a colour for your patio in Essex. We will provide a fully itemised quotation highlighting the installation, the cost and the estimated time frame for your patio slab installation in Essex.
We provide free estimates where our patio designers can go through our slabbing services with you and help to customise the patio to suit your requirements, from designing the shape of the patio to new patio door steps, drainage systems and garden paths.
Patio slabbing
Concrete Slabs
Drainage systems
Riven slabs
Flagstones
At Vantage Drives and Patios LTD, we take pride in the quality of our work and constantly review it to ensure that it meets the highest standards. We offer various patio options, including porcelain tiled patios, limestone patio installations, and sandstone patios.
Our patio slabbers can provide solutions for all customers, from standard concrete riven slabbing to more exclusive natural stone and granite patios. If affordability is a concern, we can provide slabbing with different texture finishes that imitate natural stone but at a lower cost.
For other choices in your patio, view our porcelain patios in Essex or our Indian sandstone patios in Essex.
We service a wide region around Essex with options for installing various slabbing styles and designs.
To get a free estimate from our patio slabbers in Essex or to discuss in more detail the work, call Vantage Drives and Patios LTD on 01245 526121.