Wooden Fencing Essex
Get a free estimate for installing wooden fencing, PVC fencing, wooden posts, concrete gravel boards, gates and more from the fencing installers at Vantage Drives and Patios.
GET A FREE ESTIMATE >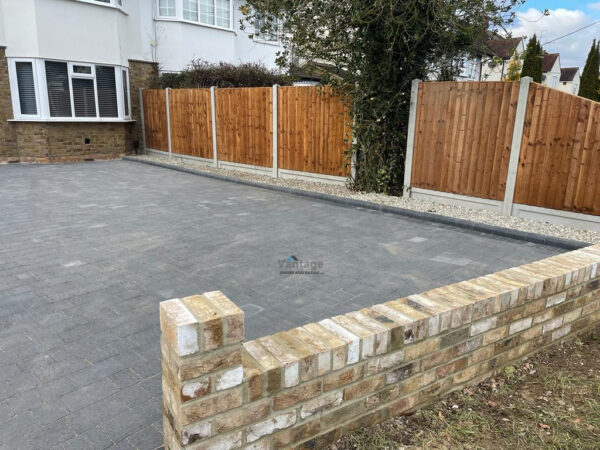 100%
SATISFACTION
GUARANTEED
Fencing Installers Essex
Our fencing specialists can install a wide range of fencing with choices on trellis fencing, close boarded fencing, expanding fencing, concrete posts, gravel boards and more. All the work is carried out by our team which guarantees a beautiful fence installation in Essex.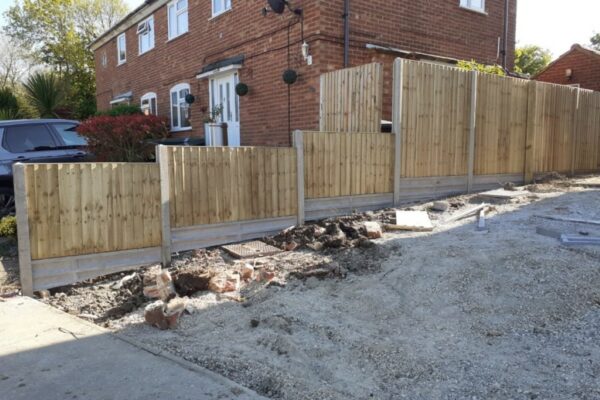 Wooden fencing is a fantastic way to boost your property's aesthetics, ensure privacy, and bolster security. Our team in Essex is dedicated to providing unmatched supply and installation services, whether you need new wooden fences or replacement timber fencing.
We offer free, no-obligation site surveys and quotes, equipping you with all the information necessary to make the best decision for your property.
For optimal durability, we highly recommend pressure-treated timber fencing, which boasts longevity, requires no additional treatment, and features a naturally appealing appearance.
Fencing options include:
New fencing
Trellis panels
Feather edge panels
Decorative fencing
Wooden gates
and more...
Wooden fences can be stained or painted to match your property's existing colour scheme, seamlessly blending with its surroundings. Alternatively, consider the increasingly popular PVC fencing for low-maintenance, long-lasting fencing solutions.
For other landscaping services, you can see our roll-on turf installations in Essex or our artificial grass installations in Essex to see our other extensive landscaping choices.
At Vantage, our fencing contractors in Essex are devoted to delivering the finest craftsmanship and exceptional customer service. To discuss our wooden fencing services in Essex or to schedule a complimentary site survey and quote, contact us on 01245 526121.