Resin Driveways Essex
Get a free estimate from our resin driveway installers for laying a resin bound or resin bonded driveway in Essex. Wide range of colours, styles and bordering choices to choose from.
GET A FREE ESTIMATE >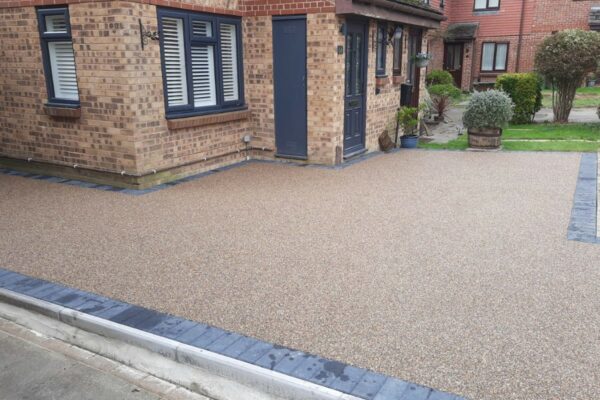 100%
SATISFACTION
GUARANTEED
Resin Driveways, Patios and Paths in Essex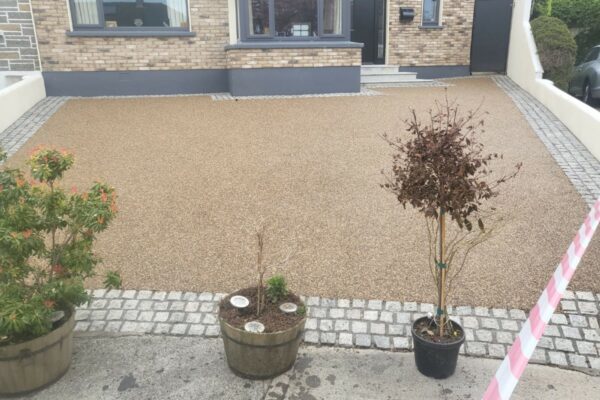 Are you looking for a resin driveway installer in Essex? Our experienced resin-bound contractors can construct new driveways, patios and paths using UV resin-bound and resin-bonded solutions.
Vantage Drives and Patios has years of experience installing resin-bound drives, making us a trusted authority in the field. We use only the finest quality materials and UV bonding agents to ensure your driveway or patio is beautiful, highly durable, and long-lasting.
At Vantage Drives and Patios LTD, we understand that your property is your pride and joy, so we offer a comprehensive range of options to help you create a unique and stunning resin-bound surface. This includes a suitable drainage system, new front door steps, walling and more.
We also offer a range of border options, including custom resin driveway borders and stencilled patterns, to give your resin-bound surface that extra wow factor. Our team will work with you to design a bespoke border that complements your existing property and enhances kerb appeal.
Resin Driveways
Resin Bound
Resin Bonded Surfacing
Resin Patios
Resin Pathways
One of the best things about resin-bound surfaces is that they can be installed over an existing tarmac or concrete surface, saving you a lot of money on larger driveways. Resin-bound surfaces are also anti-slip, making them an ideal choice for areas with heavy foot traffic.
At Vantage Drives and Patios LTD, we take customer satisfaction seriously, which is why all the work is carried out by our own installers which guarantees a high-quality installation of the new driveway.
Along with our resin driveway services, we offer other options for your driveway, including driveway paving in Essex and asphalt driveways in Essex.
So why wait? Contact Vantage Drives and Patios LTD today at 01245 526121 to schedule a free estimate for installing a resin-bonded or resin-bound driveway in Essex.